30-Day Impound Policy or 1 to 28 Day Temp Cover?
All drivers in the UK must have vehicle insurance as a minimum level of liability coverage is required by law. This covers harm or damage done to third parties if involved in an accident. 
Temporary insurance cover meets short-term coverage requirements, typically lasting from one day insurance cover to a 28-day policy. Impound insurance simply aids owners in retrieving their seized vehicles from police impoundment as most standard policies won't.  
The differences between these two forms of temp cover insurance are analysed in this article. 
Temporary Car Insurance
This policy is mainly designed for drivers who only require coverage for a short while. A one day or month's insurance policy allows a driver to use a car not covered by their insurance.  
For motorists that have a driving licence but no vehicle, cheap temporary car insurance allows them to borrow someone else's ride legally. All you need to know about temporary car insurance in the UK is covered below. 
Drivers who need to use a vehicle briefly or may be borrowing a car may opt for temporary cover car insurance. These policies offer equal protection to standard car cover but are not meant to replace a standard car insurance policy. They are not cost effective in the long term. 
Temp Cover Level and Duration:
Temporary car cover policies generally last one day to 28 days. This gives drivers flexibility if they only need coverage for a limited time. The time frame indicated in the coverage contract clarifies the temp insurance cover's validity. Day cover insurance is helpful for one off circumstances, while longer car insurance may be more suitable for some. 

Temp car cover offers the same level of cover choice as an annual term, but over a short period.  
The Cost of Temporary Cover:

 
Costs vary according to the driver's age, vehicle type, duration and driving history. Cheap one day car insurance can be purchased, with the costs based on your driving and insurance status. While short term car insurance is typically more expensive than a standard policy, it may be cheaper initially. 
Impound Car Insurance
Vehicle owners can recover police seized vehicles with an impound insurance certificate. Before driving away from police compound, owners of the vehicle must pay a release fee. If they also have the correct documents, they can drive their impounded car out of the lot when ready for collection. 
The purpose of seized vehicle insurance is to offer third-party cover, the minimum amount of protection required by law. Its primary objective is to assist owners of seized vehicles in meeting legal requirements. Most police compounds require impound car insurance for 30 days. A cheap day insurance or weekly car insurance policy will not get your vehicle released. 
Impound Release Cover Level and Duration:

 
The coverage impound release insurance provides the minimum legal commitments during the length of the 30-day policy. Theft, property damage, third-party responsibility, and harm to a third party's car are typically covered. 
The Cost of Impound Cover:

 
Premiums for police compound release policies are influenced by many variables, including the driver's age, vehicle type, and coverage time. Due to its unique nature, impound cover is typically more expensive than ordinary car insurance. 
Comparing Temporary Car Insurance and Impound Insurance
Impound release and temporary car insurance do two very different things and are often provided by different types of underwriters. Temporary insurance cover is needed when the motorist doesn't own a car or needs to borrow one for a short time. Often a standard long term insurance policy is not suitable for these situations. 
Both temporary and standard car insurance policies provide the same level of coverage. They come with third-party liability choices, collision coverage, comprehensive protection, and other extra features dependent on the driver's requirements.  
Seized car insurance offers the minimal level of protection commanded by law. This includes third-party liability, property damage, theft, and damage to the commandeered vehicle. It is purely to release a car when it has been impounded by police. 
Impound insurance is exclusively for cars that need to be released from police compound. If all the other documents are present it will let you get your vehicle released when you have the certificate. 
Need Impound Cover to Release a Seized Vehicle?
Contact us or Get a Quote for a Same Day Release.
Temporary and impound insurance have different functions, coverage levels and costs. Both are crucial for providing the required protection in particular circumstances. Drivers must seek advice to comprehend their coverage plan requirements and select the proper level of security. The correct coverage will guarantee compliance with legal requirements and offer peace of mind on the road. 
Need Temporary Cover?
Please check out our partner Go Shorty below:

Get an online quote today with Simple Insurance.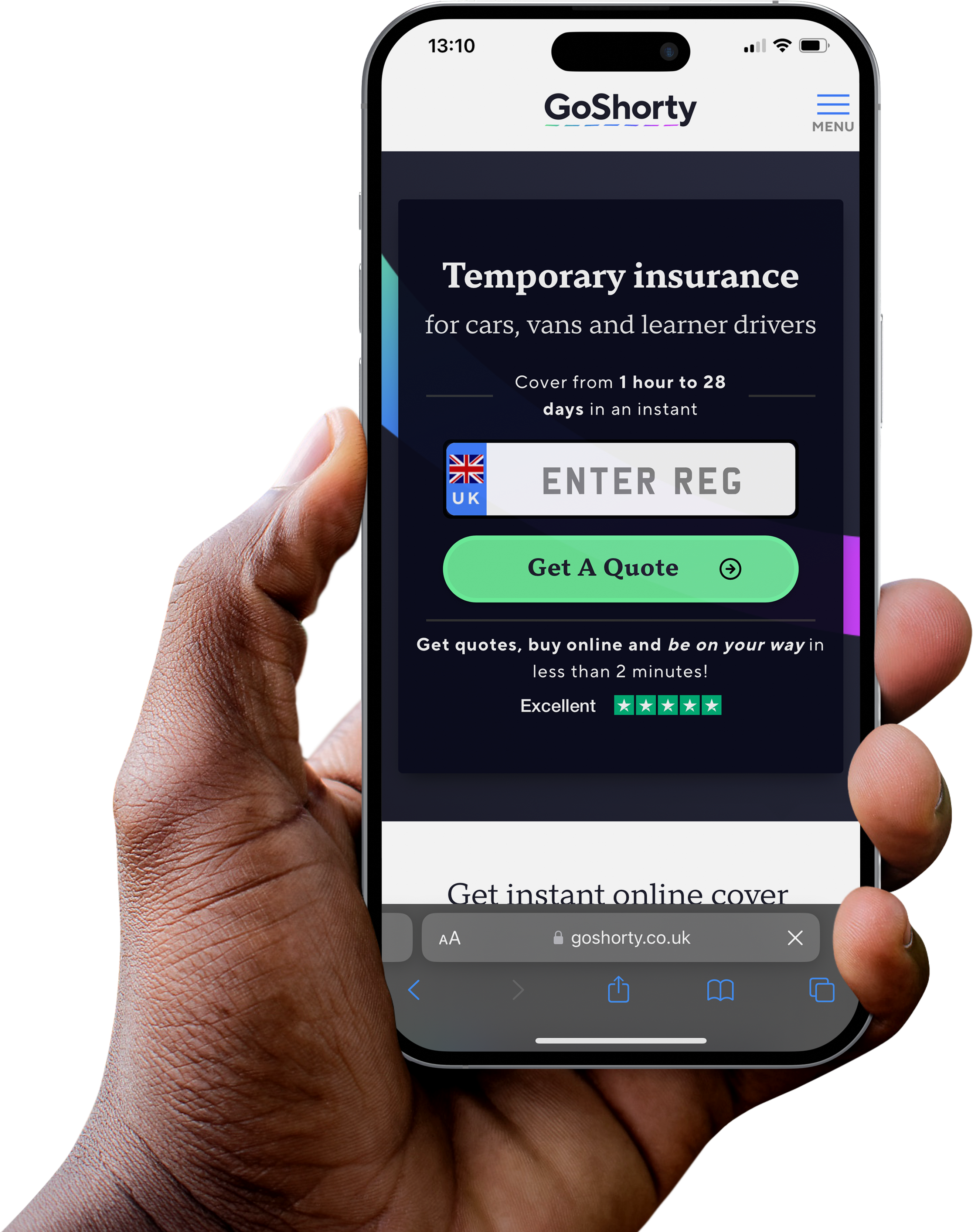 Why use GoShorty?
Temporary car insurance for drivers 18 to 75

Temporary van insurance for drivers aged 21 to 75

Temporary learner driver insurance for drivers aged 17 to 25

Temporary under 21 car insurance for students and learner drivers

We cover vehicle values from £500 to £60,000 (some limitations apply)

Cover available from 1 hour to 28 days for cars and vans (1 hour to 24 weeks for Learner Driver Insurance)

Easy to use online quote form, get short term cover in minutes

All policies are fully comprehensive

Can be used to cover business use on a private car
Get a free quote in minutes
Pay online and instantly insured
From 1 hour – 28 days
Frequently Asked Questions
Can I get a car out of the impound with 1 to 28 day temporary insurance?
You will need a specialist short-term impounded car policy with a duration of 30 days. Police require this type of policy certificate for release, not a 28 day policy. 
Why do I need temporary impounded vehicle insurance when I have comprehensive annual cover?
Impounded cars are seen as a high risk by insurers. Most standard and short-term car insurance policies do not cover release from a police station pound. A 30 day specialist impound insurance policy is required. This certificate, with the right documents, guarantees the return of your car before it is sold or destroyed, 
What insurance do you need to get car out of impound?
Unfortunately, most annual policies do not cover release from police compound. A certificate that specifically states impound release is covered is needed by police.
How much is impound car insurance in the UK?
As with any insurance, the amount you pay is tailored to your personal circumstances including: 
Your age

 

Your location

 

The age of your car

 

Your driving history

 

Your driving licence type

 

How long you've been driving

 

The make and model of your car

 

The value of your car

 
Can I tax a car with temporary insurance?
Drivers can use a temporary insurance policy when purchasing vehicle tax. Both insurance and tax must be in place when buying a new car. The existing tax does not now pass on to the new car owner. Drivers need to make sure their policy is updated to the Motor Insurance Database (MID). 
Does impound insurance need to be 30 days?
Most temporary policies are capped at 28 days where the police require a certificate for impounded vehicles that lasts 30 days. Most annual and temporary insurance policies do not allow the release of an impounded vehicle or van.  
Can a new driver get temporary insurance?
Passing your driving test can be very expensive, so temporary car insurance for new drivers and learners can be useful. It may also be worth checking if temp cover is cheaper than adding a learner to the driver's standard policy. For initial outlay & financial commitment, a short-term policy is a cheaper option if an annual policy is too much.